On-Demand Webinar
How to unlock supply chain profitability by aligning functions holistically
Amidst rampant port congestions and global supply chain bottlenecks, businesses need to be able to respond to demand signal changes sooner so that they may optimize purchasing and production activities on time across the value chain. However, supply chain leaders constantly struggle to collaborate effectively across functions due to a lack of end-to-end insight into ensuring the right goods continue to flow smoothly while reducing and eliminating the ones that make minimal financial sense.

In this webinar, you will hear and gain practical insights from leading supply chain experts Florian Guldner, Lead analyst and Managing Director, ARC Advisory and Ali Raza, Founder and CEO ThroughPut Inc, in an interactive discussion about:
Overview by ARC Advisory: 2023 Supply Chain Landscape

The Supply Chain Disconnect: Functional vs. Holistic

How to eliminate silos and prioritize Supply Chain Initiatives for 2023

ThroughPut.AI's Case Study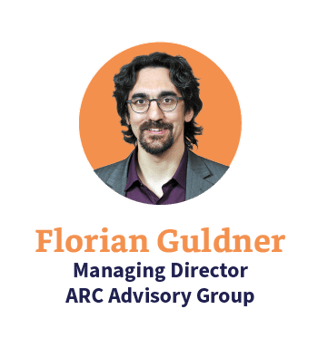 Florian is Managing Director of ARC Europe and responsible for the European operations. He joined ARC in 2008 and has worked in various positions, from discrete sensors to control and now on edge and IIoT related subjects. Prior to joining ARC, Florian gained experience in the automation industry with Siemens and has a strong background in energy markets. In particular, he worked for AREVA in Germany and the US, as well as for E.On Energy. At ARC, Florian was responsible for economic modeling, time series and business cycle analysis, and forecasting. He is also experienced in strategic marketing and mergers & acquisitions.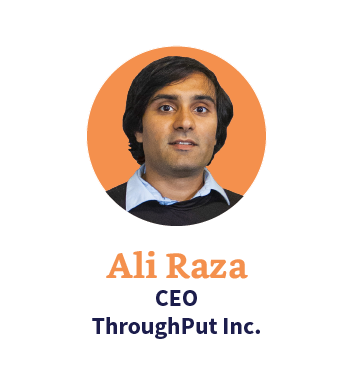 Ali comes from a deep academic and real-world industrial operations in process simulations and operations management. He has managed onshore/offshore/war zone logistics as well as batch, continuous, and discrete manufacturing setups. At Schlumberger, he became one of the youngest Geomarket Production Services, pioneering 3 projects and serving 50+ industrial clients. His production teams were responsible for billions of dollars of hydrocarbon output to the global economy. Ali joined his first tech startup while still an undergraduate student at the University of Pennsylvania. Since then, he has been eliminating one global bottleneck after another, with his current focus on optimizing supply chains that extend to Mars.