Prevent Stock Outs, Maximize Sales

&

Ensure Higher Customer Service Levels
with AI-Powered Replenishment Planning
Customer Story
How Church Brothers Farms is Leveraging AI-Powered Supply Chain Predictions
To improve profitability and availability of high-value products and commodities.
Read Now >

With
Demand-Driven

Replenishment Planning

You Can:
Never Run Out of Stock or Face Shortages Again!
Eliminate stock-outs and accelerate product availability by optimizing network flow and reducing lead times with real-time demand insights & forecasts.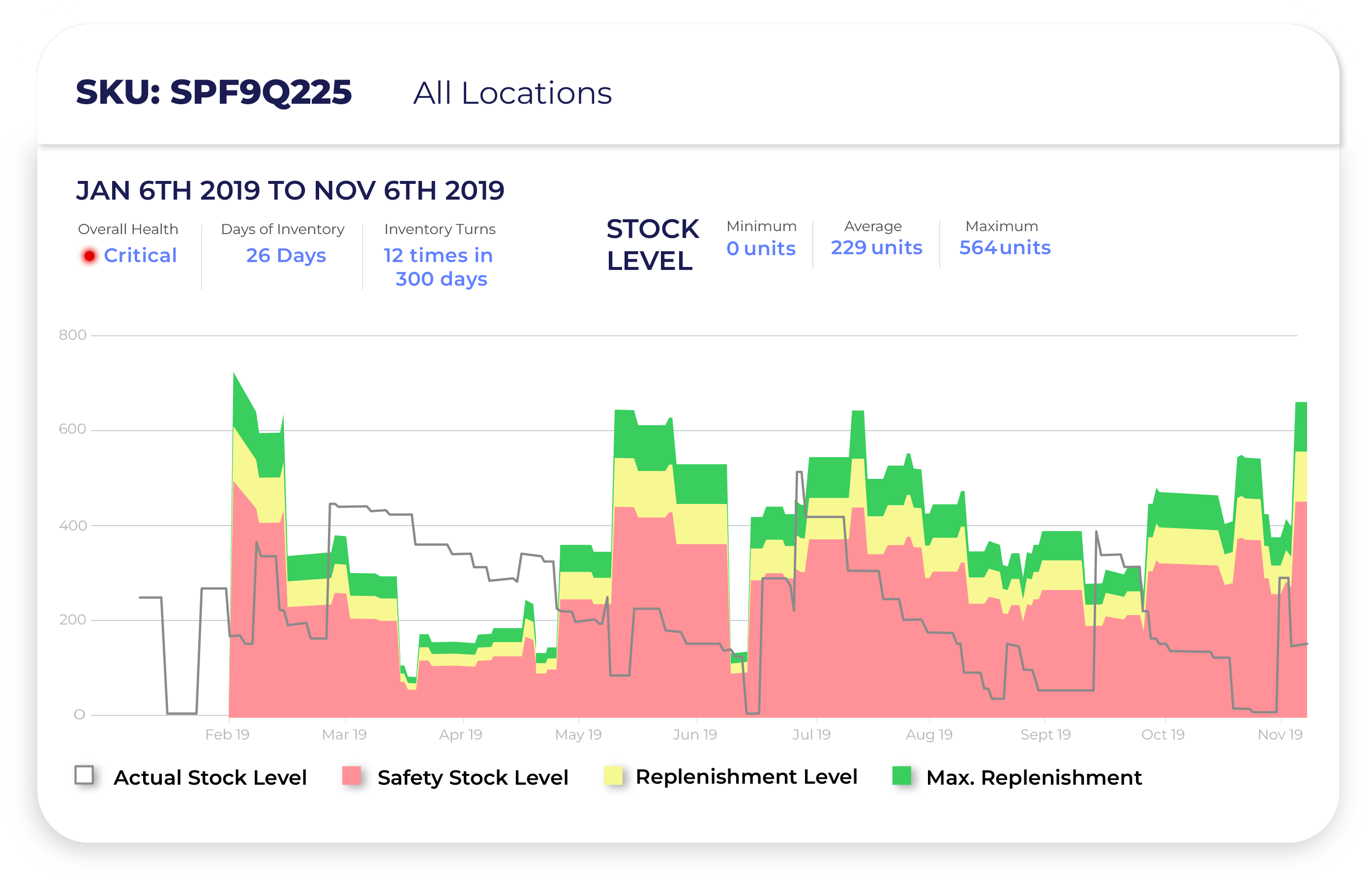 Maximize High Value Product Sales
Leverage POS data to sense demand down to the SKU level and get automated early warning signals for replenishment. Identify "hot" products to intelligently prioritize auto-replenishment & maximize revenue.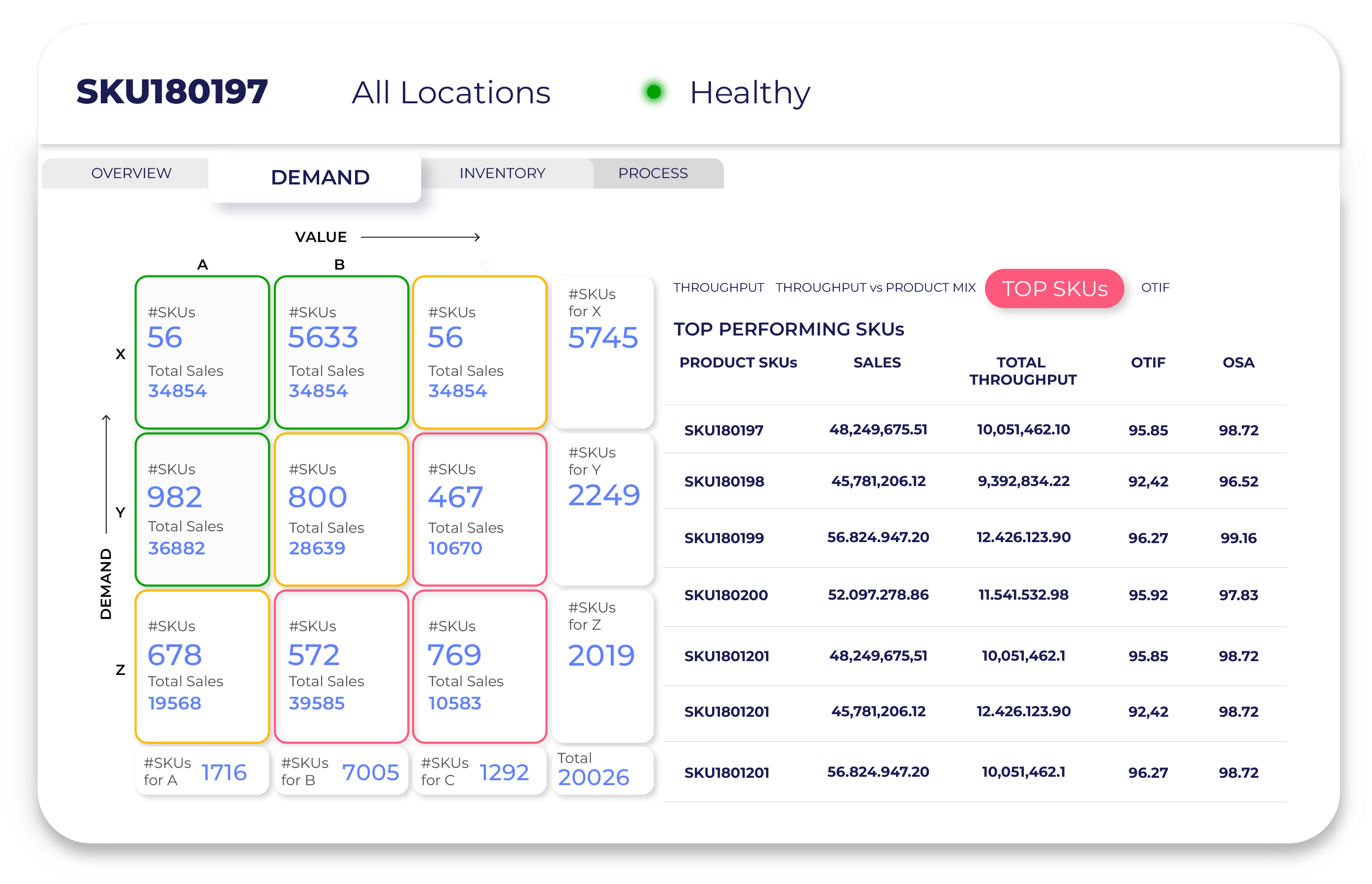 Optimized Inventory Management & Costs
Get accurate recommendations on the precise stock quantities for every SKU, factoring in real-time demand and supply dynamics, for razor-sharp forecasts, so you never overstock or understock again.
Exceed Sales Targets & Customer Service Levels
Rapidly analyze product demand by SKU and location to identify demand shifts in real time. Factor in supply chain constraints& optimize to meet and exceed expectations.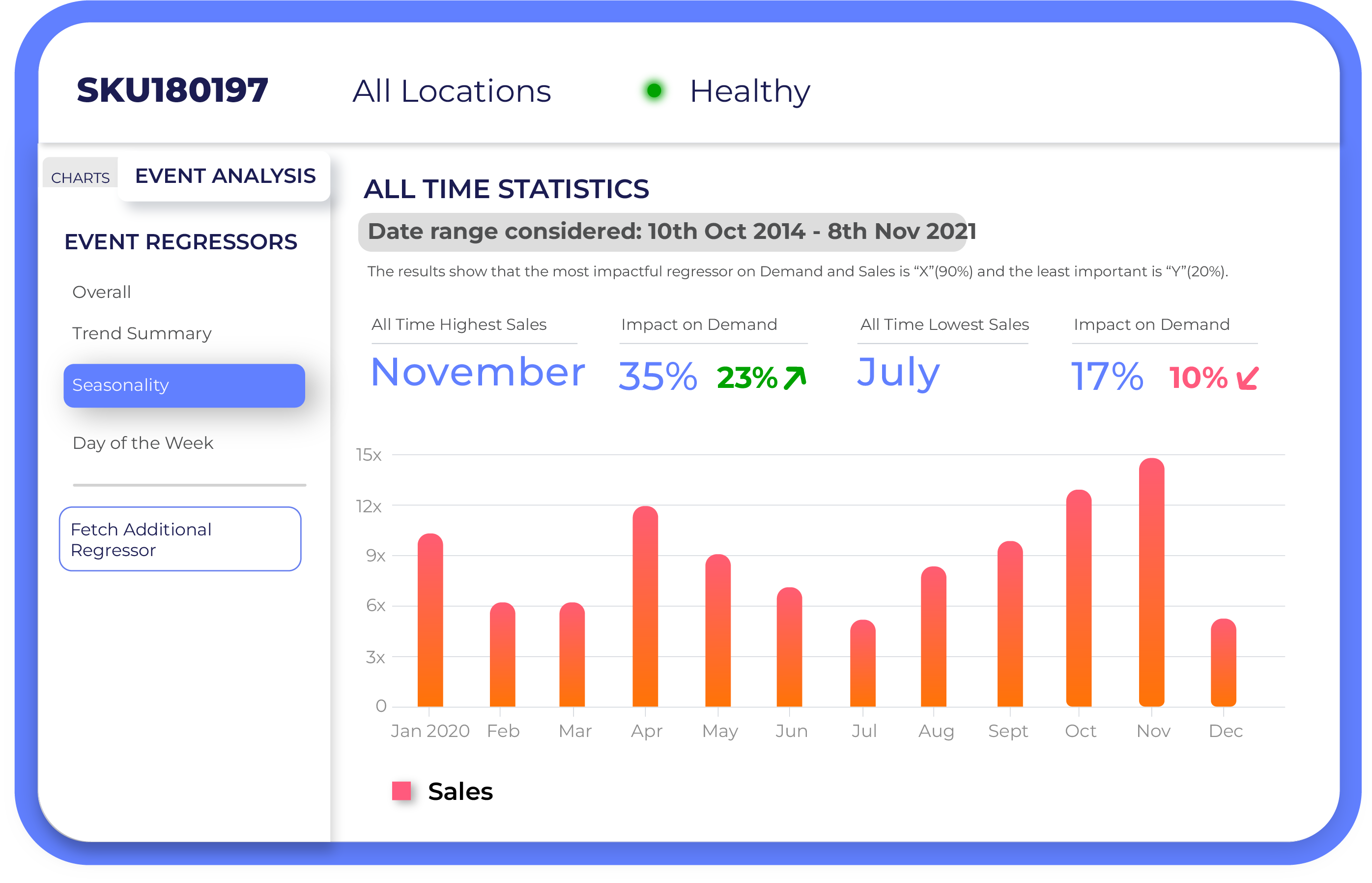 How ThroughPut's

Replenishment Planning Works
Forecast demand accurately

Forecast demand at local, regional, or global levels based on a variety of internal and external drivers including trends, promotions, seasons, special dates, holidays, and weather changes.
Automate inventory management

Optimize inventory and automate replenishment based on demand, factoring in distribution center (DC) and store capacities and other operational constraints.
Drive operational agility

Fast-track time to market and adapt to market shifts to enable continuous business growth and support new product launches, store locations, and geographical expansions.
Time to Value: 5-30 Days
Plug-in existing data streams with readily deployable in-built connectors. Start extracting value in less than a month.
Domain Expertise & Proven AI Models
Fast-track AI adoption with pre-built, industry-specific data structures and business logic.
Get Insights 600X Faster
Over 600x faster insights for improved Lead Times, Defect Rates, and Cycle Times.
ThroughPut enables us to rapidly analyze an enormous amount of granular sales data, and generate a base sales forecast every week, going out a year and a half. There will always be adjustments to that forecast based on known variables not yet captured by the data, but to have a solid starting point at our fingertips at all times is a game changer for us.
ThroughPut's AI enabled speed of making existing data accessible from multiple siloed systems to derive useful information was breathtaking. This allows every company to minimize the barriers to implement AI at enterprise scale.
Make Your Supply Chain Sustainable, Demand-Driven & Profitable
Get a Demo Now