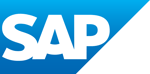 SAP - ThroughPut Integration Brochure
Optimize Product & Customer Mix

Using Your
SAP Data
ThroughPut SKU Rationalization Solution uses your existing SAP transactional data to dynamically reset demand priorities through the lens of contribution margin impact as well as predictability of demand and reliability of lead times.
In this brochure, you will learn how you can connect to existing transactional data captured by SAP systems via APIs or via SAP Business Data Warehouse connection to rapidly diagnose and quantify opportunities for improvement and recommend actions targeted to impact earnings per share of the company to:
identify the top-selling products that generate the maximum revenue.
identify the top-value products that generate the highest margins.
rank top-selling products that experience frequent stock-outs by at-risk value.
generate higher free cash flow faster.
Download the brochure to learn more.
How This

Integration Works?

Step 1: Data Transformation
Leverage SAP data sets and existing data from Point-of-sale (POS) systems to createtargeted demand plans at a global/regional/local level by Product and Customer Mix/Type.

Step 2: SKU Performance Insights
Simplify and optimize product- mix by quickly identifying best and worst-performing SKUs across product and customer segments.

Step 3: Recommended Action Plan
Get recommendations targeted to impact earnings per share of the company.
See

SAP - ThroughPut Integration

In Action